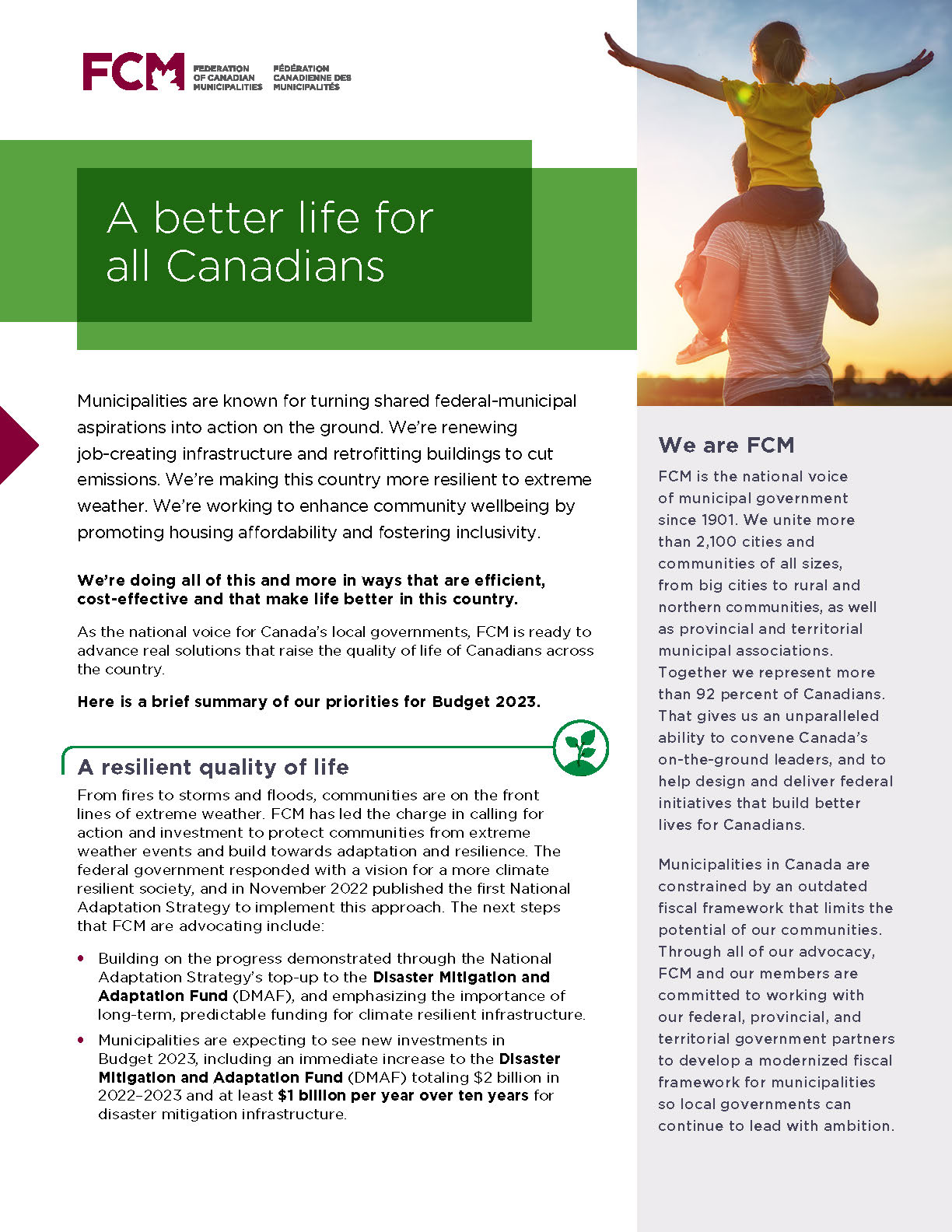 As the national voice for Canada's local governments, FCM is ready to advance real solutions that raise the quality of life of Canadians across the country.
Municipalities are known for turning shared federal-municipal aspirations into action on the ground. We're renewing job-creating infrastructure and retrofitting buildings to cut emissions. We're making this country more resilient to extreme weather. We're working to enhance community wellbeing by promoting housing affordability and fostering inclusivity.
We're doing all of this and more in ways that are efficient, cost-effective and that make life better in this country.
This document provides a concise and complete summary of our priorities for the 2023 Federal Budget.